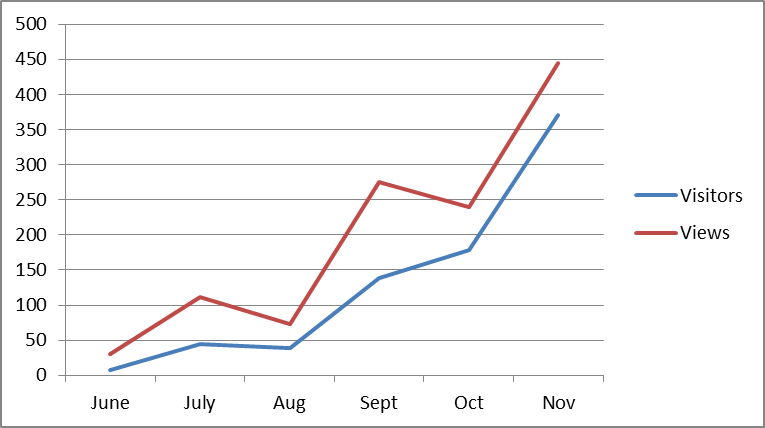 December 18, 2013
Posted by Jon DeNunzio
Blogging for Business, Content Marketing
0 thoughts on "Proof: Blogging for Business Works"
A quick one here — I'm pleased to share this graph, which was included on a client report this week. It tracks six months of visitors and page views to the blog we launched for the client in May.
The best part: I think this just scratches the surface for this business.
If you're interested in how Squarely Digital approaches blogging for business and the specific tactics that have worked for this client, drop me a line or leave a question in the comments.